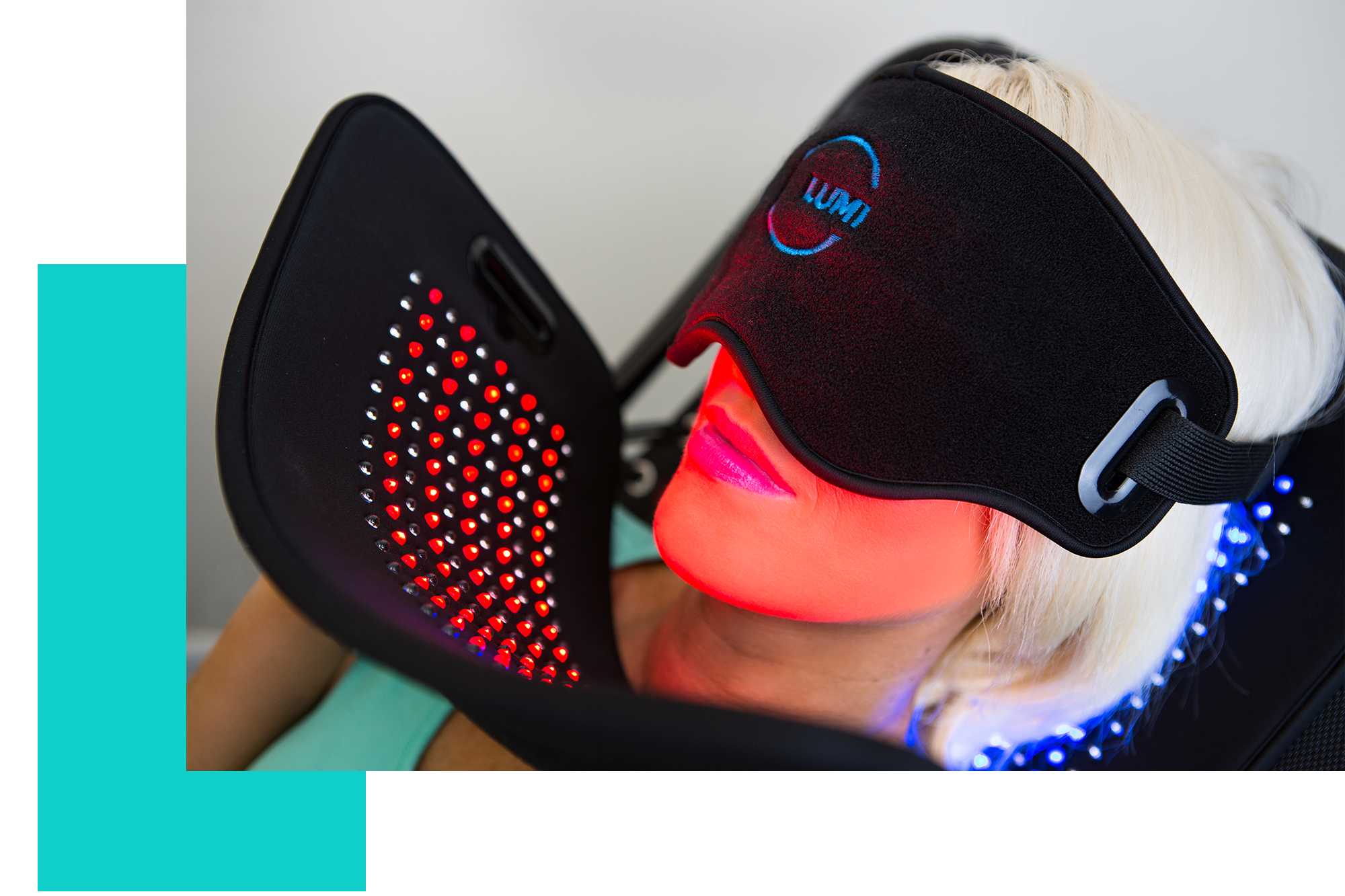 Feel Yourself Shine
Experience harmonic light therapy for radiant health in mind, body and spirit.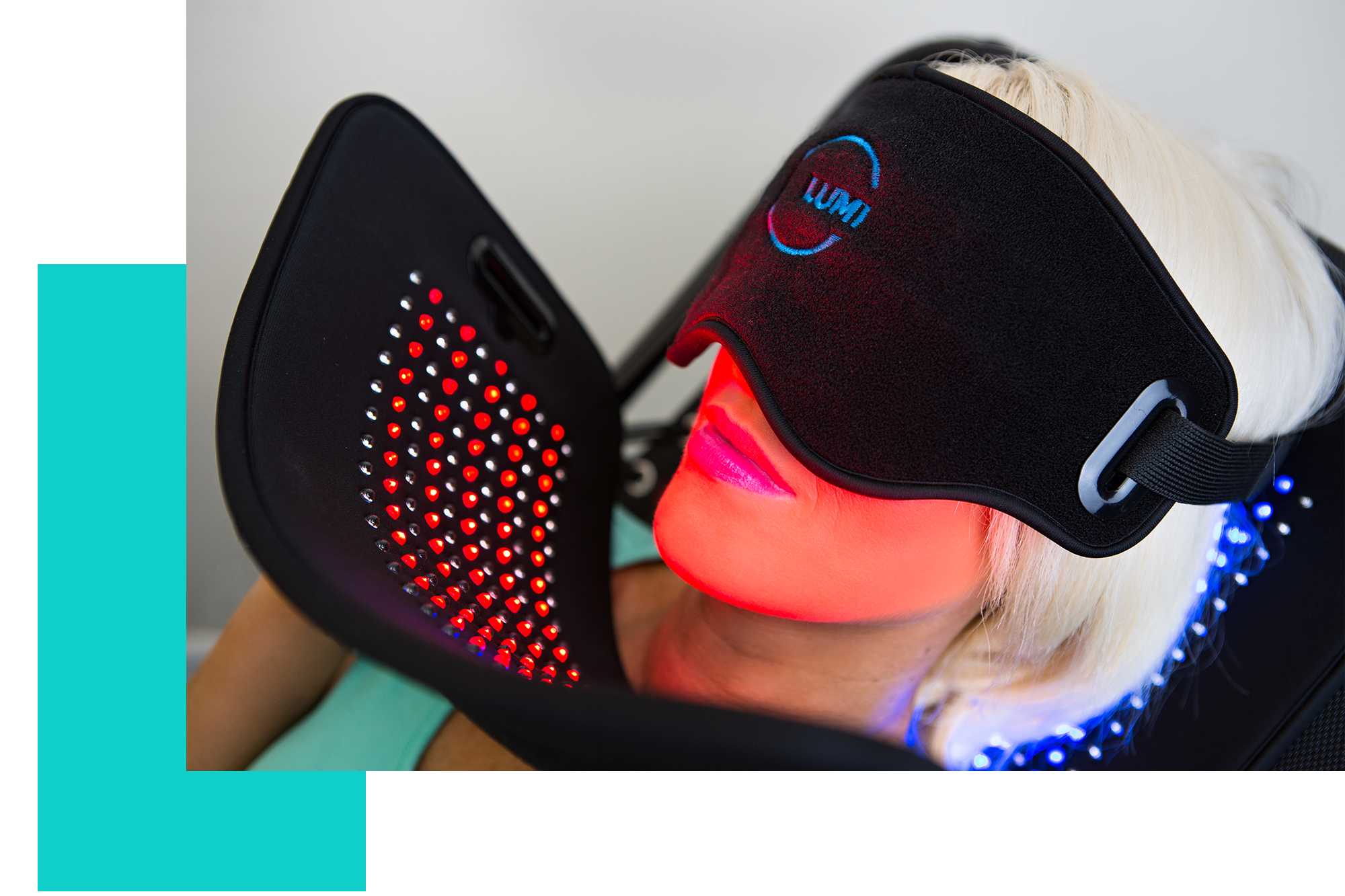 Light for Ultimate Self-Healing
LumiCeuticals Harmonic Light Therapy Systems deliver the ultimate biological nutrient of Light with the tuning power of Pulsed Resonant Frequency to profoundly benefit your mind, body and spirit.
Relieve Pain and Increase Circulation
LumiCeuticals Systems safely and comfortably deliver light wavelengths throughout the body. Our red/infrared pads are FDA OTC cleared to increase circulation and relieve pain associated with:
Muscle/Joint Aches & Stiffness
Tendonitis
Injury and Wounds
Back Pain
Arthritis
Muscle Spasms & Strains
Neuropathy
Repetitive Use Injury
Energize and Renew
Research shows that the polychromatic wavelengths delivered by LumiCeuticals support optimum cellular performance from skin to brain to bone through:
Increased energy (ATP)

Increased oxygenation

Increase and balance alkalinity

Enhanced nitric oxide induction

Enhanced cell regeneration

Increased collagen production
Relieve Stress and Restore Vitality
The body only shifts into its natural resources for healing when it is free from stress. LumiCeutical Systems pulse each light wavelength at specific Harmonic Frequencies to signal the nervous system to shift from the sympathetic response of "fight or flight" to the relaxed, parasympathetic response in which the body rests, digests, and heals.
Tune and Balance
When supplied with the right light and frequency, the body is beautifully designed to "tune" itself into balanced health. LumiCeuticals' proprietary controller gives both the professional and home user the power to choose custom or pre-programmed harmonic settings to support a return to homeostasis when the body's health is compromised.
Sending vibrational resonating frequencies throughout the body, at the speed of light, is a powerful but gentle way to offer wellness support.
"Sickness results when cells, molecules or particles of matter are out of their normal resonance or vibratory pattern. By repeatedly exposing damaged tissue to the normal resonance frequencies associated with that tissue, healing often occurs, sometimes quite rapidly." – Dr. Paul Nogier French Neurologist

FDA OTC clearances for pain relief, circulation enhancement, injury recovery, acne, and anti-aging
Why Choose Lumiceuticals
Our Multiple Pad Systems are designed for Holistic Health in Mind, Body, and Spirit
LumiCeuticals combines light and harmonic resonance by pulsing light at harmonic frequencies
Pulsed light has been shown to have greater absorption, activation, penetration and effectiveness.
Each pad system contains 7 Nogier frequencies and 3 highly accurate series sweeps that automatically provide Nogier, Solfeggio and exclusive Golden Harmony frequencies
Our Pro6 Controller offers an additional 88 custom harmonic resonance sweep settings with 9999 individual frequency options and includes software to create unlimited vibrational light frequency playlists – this proprietary feature sets LumiCeuticals apart from any other light energy system on the market, and the LumiVibe Grow6 controller can be upgraded with this custom feature
LumiCeuticals medical grade invisium diodes have a lifespan rating of over 100,000 hours and deliver wavelengths that are well researched for safety and efficacy
LumiCeuticals Red and Near Infrared Pads have FDA OTC Clearances for Pain Relief, Increased Circulation, Treatment of Fine Lines, Wrinkles, and Acne
3 Year Full Warranty + 2 Year Extension Option
Free Educational Support
Cost Effective Trial Programs
EMF reduction measures included in the controllers, cords and pads for health and safety
Experience
The Power of
Harmonic Light
Our LumiCeuticals' Systems are safe & effective for home and professional use
Light System Sessions
LumiCeuticals Harmonic Light sessions are innately relaxing and rejuvenating.  The pads can send light directly into the body to comfortably support self-healing. Since Light is quantum energy, LumiCeuticals Light Systems can also be used to send remote sessions with surprising effectiveness.
Light System 2 Week Trial
Prospective owners may choose to try a Light System in their home or office for fourteen days in order to discover the true power and convenience of regular LumiCeuticals Light Therapy Sessions. This exclusive trial offer allows family members and clients to fully experience the benefits of Light Therapy. Trial fees can apply to cost of purchase.
Purchase a Light System
Owning a LumiCeuticals Light System is the most economical and powerful way to enjoy the benefits of harmonic light for years to come. An extended family can experience relaxing and profoundly beneficial sessions for only pennies a day. Practitioners find that their light systems support their own personal health and that of their clients, greatly enhancing the success of their practice. We offer free educational support and have a strong commitment for long term satisfaction. We are confident that owners will love being a part of our Light Community.
One of my massage therapy clients, Craig, a Type-1 Diabetic in his 60's, had a wound on his  big toe that had taken 6 months to heal when he had it in the past. Using LumiCeuticals light therapy, it completely healed in 5 to 6 sessions!
It was so amazing, I immediately felt the energy and my body shifting into alignment. It was so relaxing but I could feel myself healing on a cellular level.
After 8  harmonic light therapy sessions one of my clients in her 60's had regained much of her feeling back in her feet after years of neuropathy!
I felt immediate pin point connection to pain parts.  Yes, symptoms have shifted. I feel so relaxed, happier, lighter.
I received a beautiful experience of pure relaxation. I loved it!
My wife Sherry is faithful in daily use. From my perspective she complains less about headaches, hot flashes, she does not have to soak her feet nearly as often (yes.. this is a big deal) and most of all I see the calm confident women I married. For myself and with your help, my anxiety is gone!! What a new outlook on life. I am convinced of the power of light, without question. Thank you again for getting us started in the "light" direction.