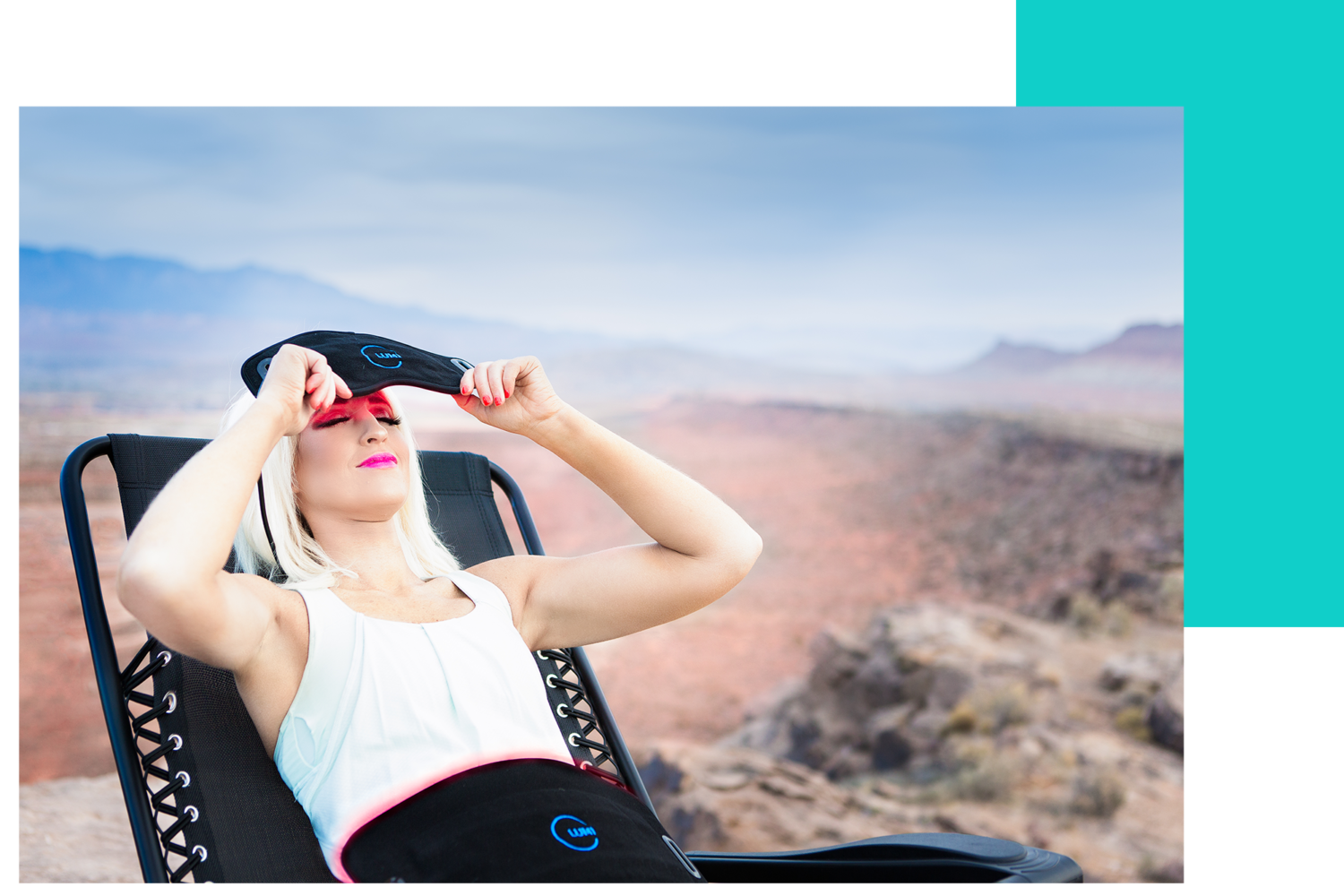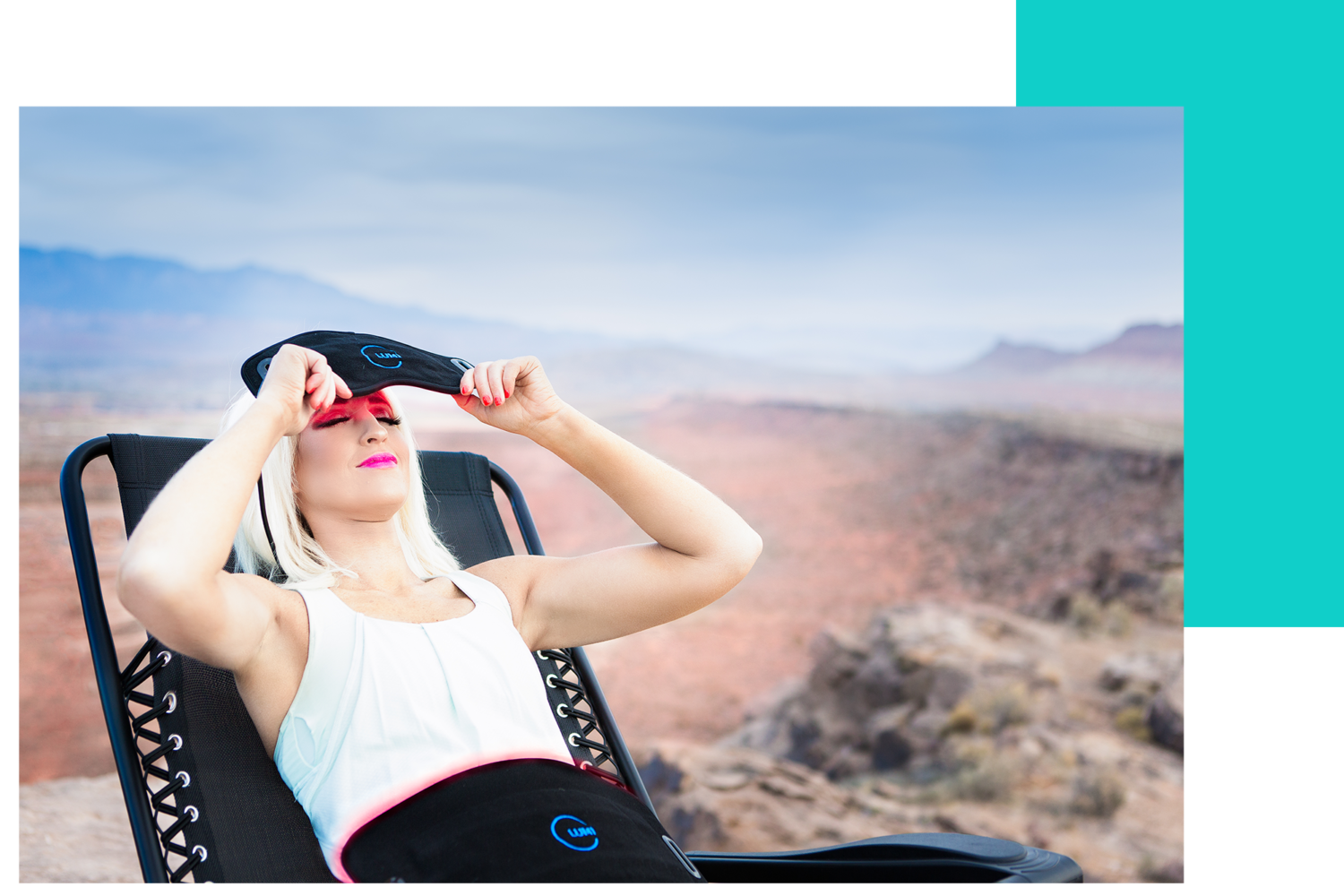 The LumiCeuticals Opportunity
We are committed to helping people achieve their highest potential in all aspects of their lives.
Financial health and passionate purpose are critical components of overall well-being.
Because our wellness technologies are best understood and utilized when they are personally introduced by a trusted referral or Ambassador, we created a powerful way for our satisfied customers to exclusively share our technologies with others.
The impact of this mission grows even brighter with the LumiCeuticals Prosperity Plan. 
The LumiCeuticals Prosperity Plan gives our customers the choice to market our products with integrity, compassion, purpose, and reward.
We offer:
Exclusive marketing and distribution rights
A generous, self-regulating marketing plan with free support and training
Rewarding income-earning potential at every level of participation
Commissions for authentic personal connections through direct sales
Unique opportunities for leadership and team building
A win/win pathway to personal empowerment and prosperity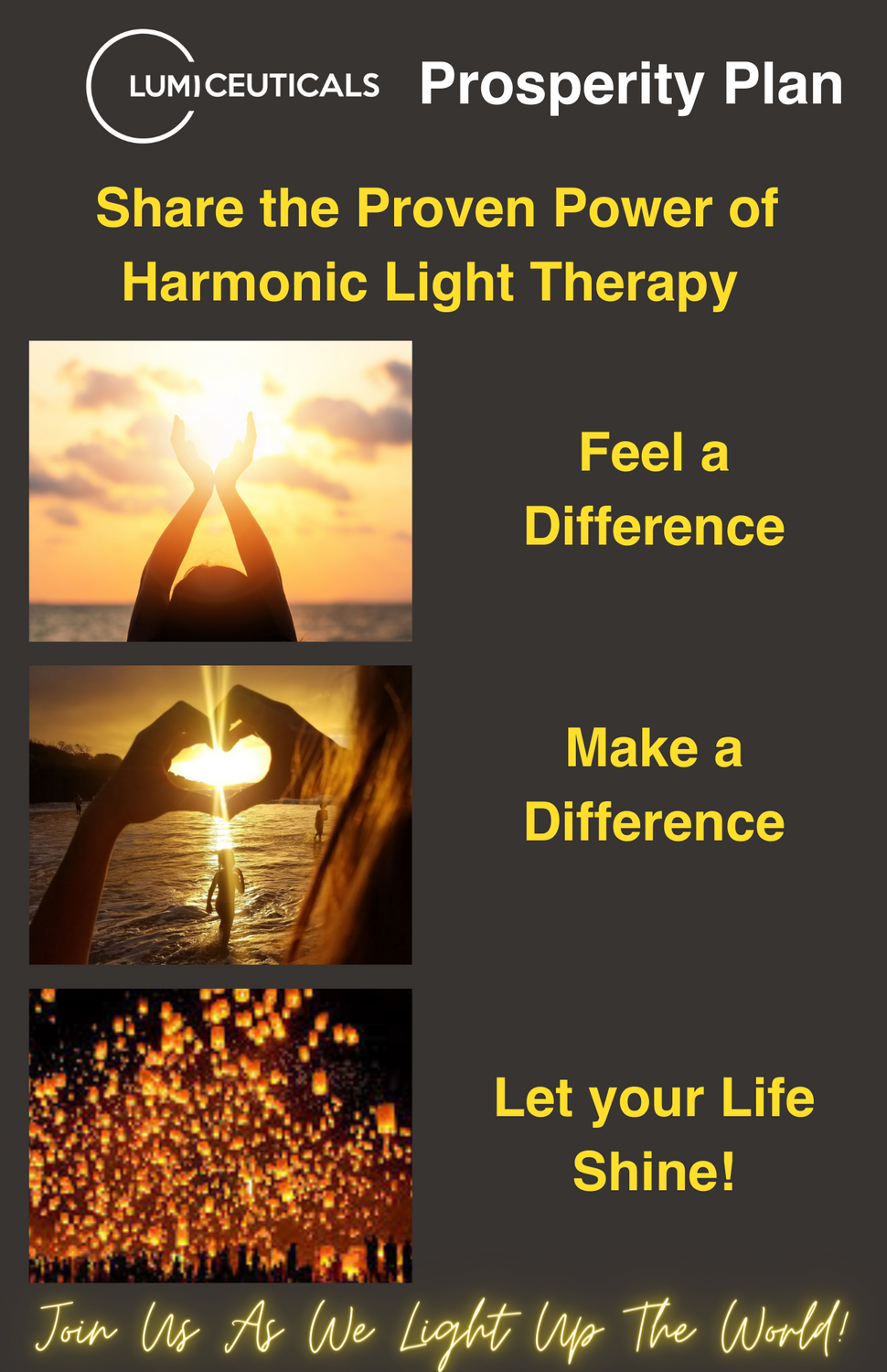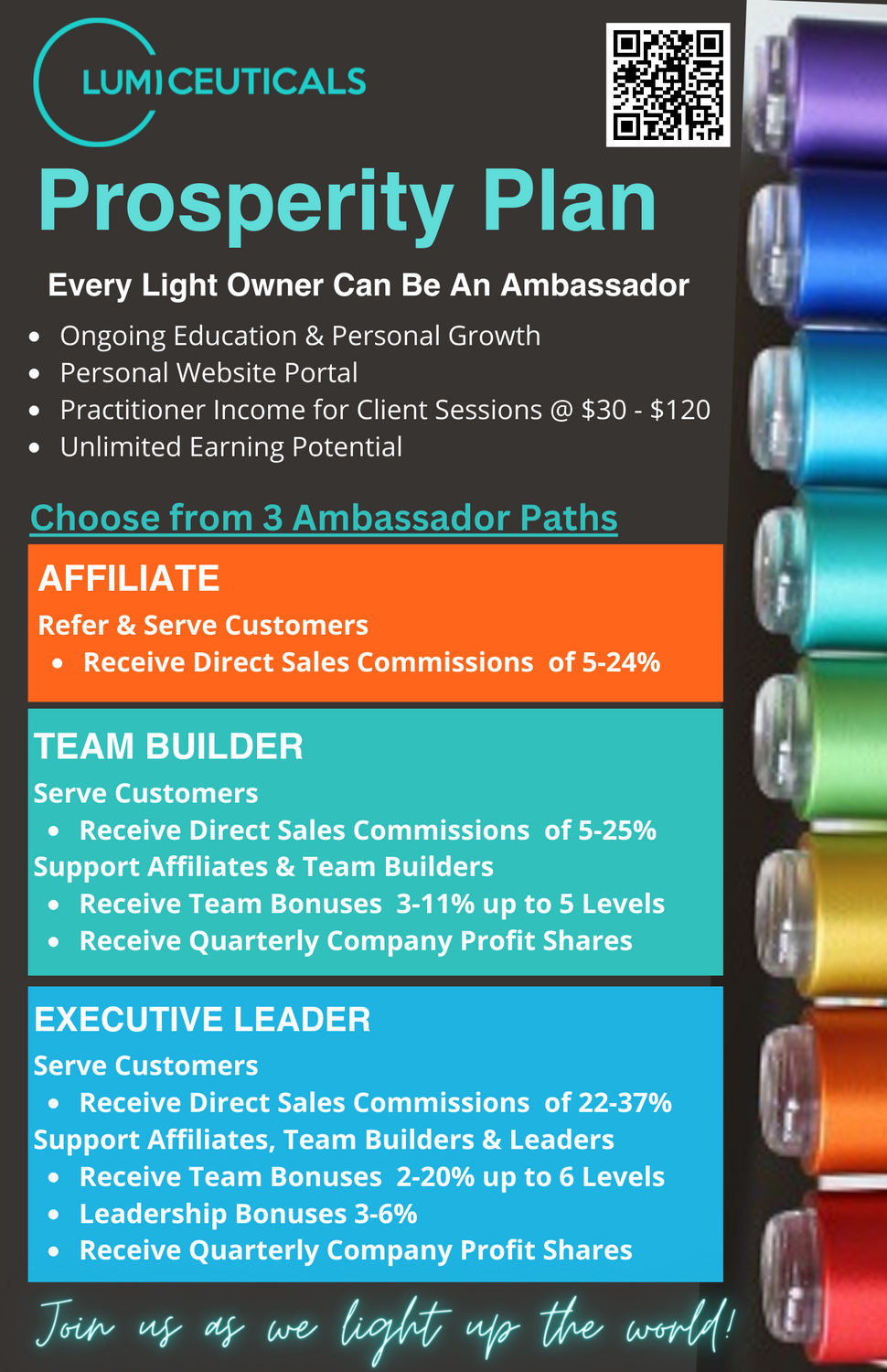 Begin by Becoming a LumiCeuticals Ambassador
All LumiCeuticals System Owners who are at least 18 years of age are eligible to become Ambassadors.
Log in to your existing Customer Account and click Upgrade to Ambassador to enroll
Complete the upgrade by selecting your desired Ambassador Choice, signing our LumiCeuticals Ambassador Agreement and providing the federally required tax and banking information.
Four Exciting Ways to Earn
The LumiCeuticals Commission Plan is a blend of direct sales, relationship marketing, team building, and profit sharing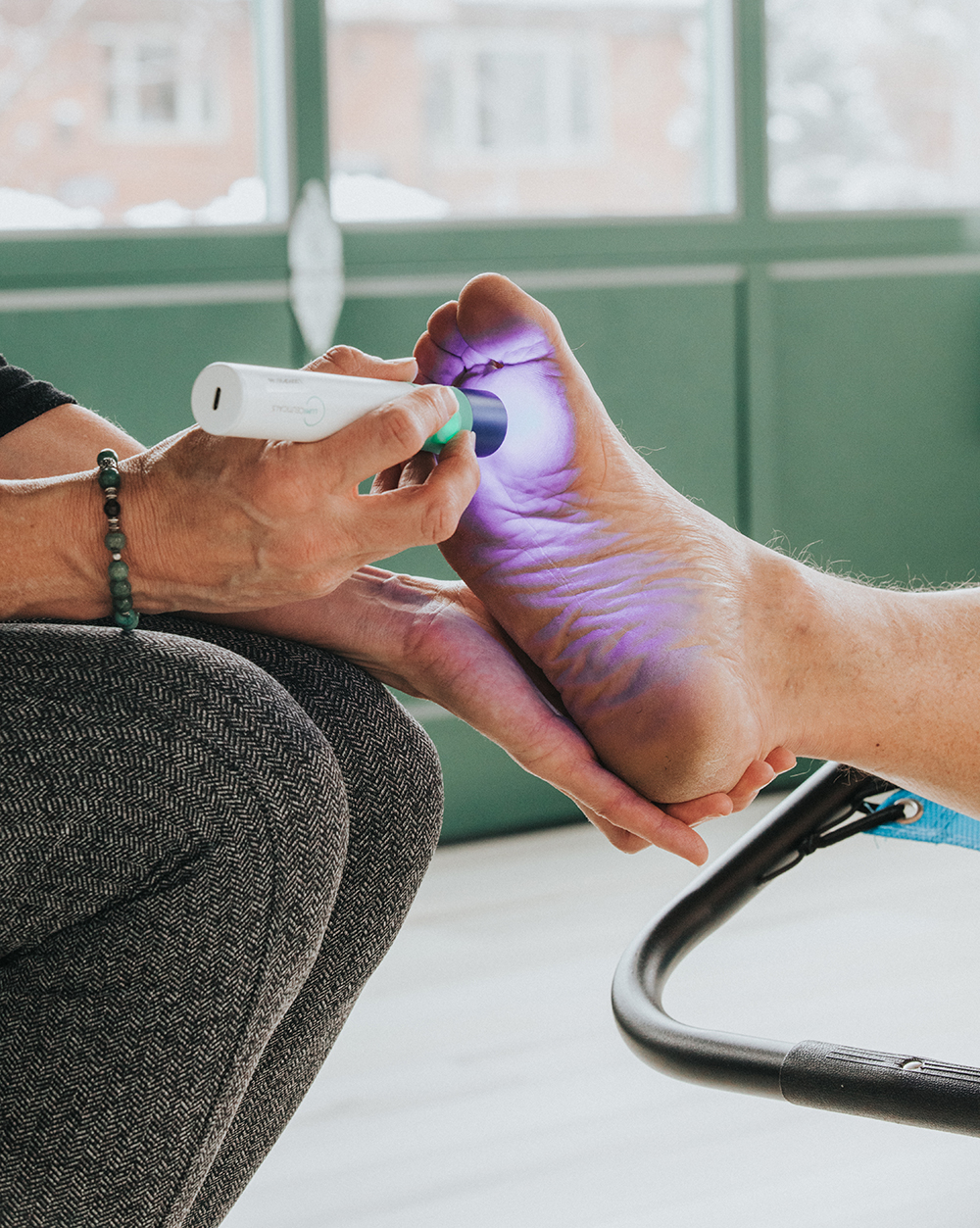 Education & Support
Certified in light energy and nutrition counseling and with over 40 years of experience in the wellness industry, our Ambassador Support Team provides ongoing education, service and leadership. We offer extensive training through free seminars, training manuals, webinars, light research updates, weekly conference calls that includes:
Easily accessed manuals and support materials for product use
Training for providing light system sessions for owners and others
Support for successful implementation of the LumiCeuticals' exclusive Trial Program which provides a 14 day, first-hand experience of the value and efficacy of our products
Support and services to ensure on-going customer satisfaction and referrals
Support data and personal training for direct sales participation
Extensive hands-on leadership training and coaching
Join us as we light up the world.
My light machine sits next to my client's chair. I charge $20 extra for the zone with lights and could charge more…I've been amazed at how much smoother & faster the zone goes when a client uses the lights! Difficult blocks I haven't been able to move open up with the lights! They've helped decrease pain more quickly as I'm zoning. I've put it on arthritic hands & clients have been delighted with their extended movement & significantly less pain! Clients relax into the zone from the first moments with lights & are ready to let go & release! I LOVE my lights!! I don't get zones as often as I'd like…So I put the lights on between zones & they extend the benefits of the zone. I rent out 2 machines to clients…They LOVE being able to use them several times a day & saving money! & at the same time I'm making money without spending my time. My double chin has shrunk & I can see the tops of my eyelids again! I had an attack of diverticulitis…Putting the lights on reduced the pain in just 15 min…The inflammation & bloating decreased & I was able to sleep! Love these lights!! Brad zoned me last night while I had the lights on & commented on how well they worked with the zone & how much better the energy flowed.
T. Thurgood, Foot Zone Therapist
One of my massage therapy clients is a woman in her 60's who has arthritis and bursitis in the hip. She came for light sessions every week for 3 months, and at that point was pain free and has been for the past 4 months to date!