How to Shop Our Products
Start Shining With Light: Each of our light therapy pads is powered exclusively by one of our harmonic resonance frequency controllers. Choose one of our popular product systems or create your own custom collection by shopping for the controller and pads individually. If you are not 100% sure about items to purchase, you can choose a 14 day trial of a new system or contact your LumiCeuticals Ambassador or info@lumiceuticals.com for assistance.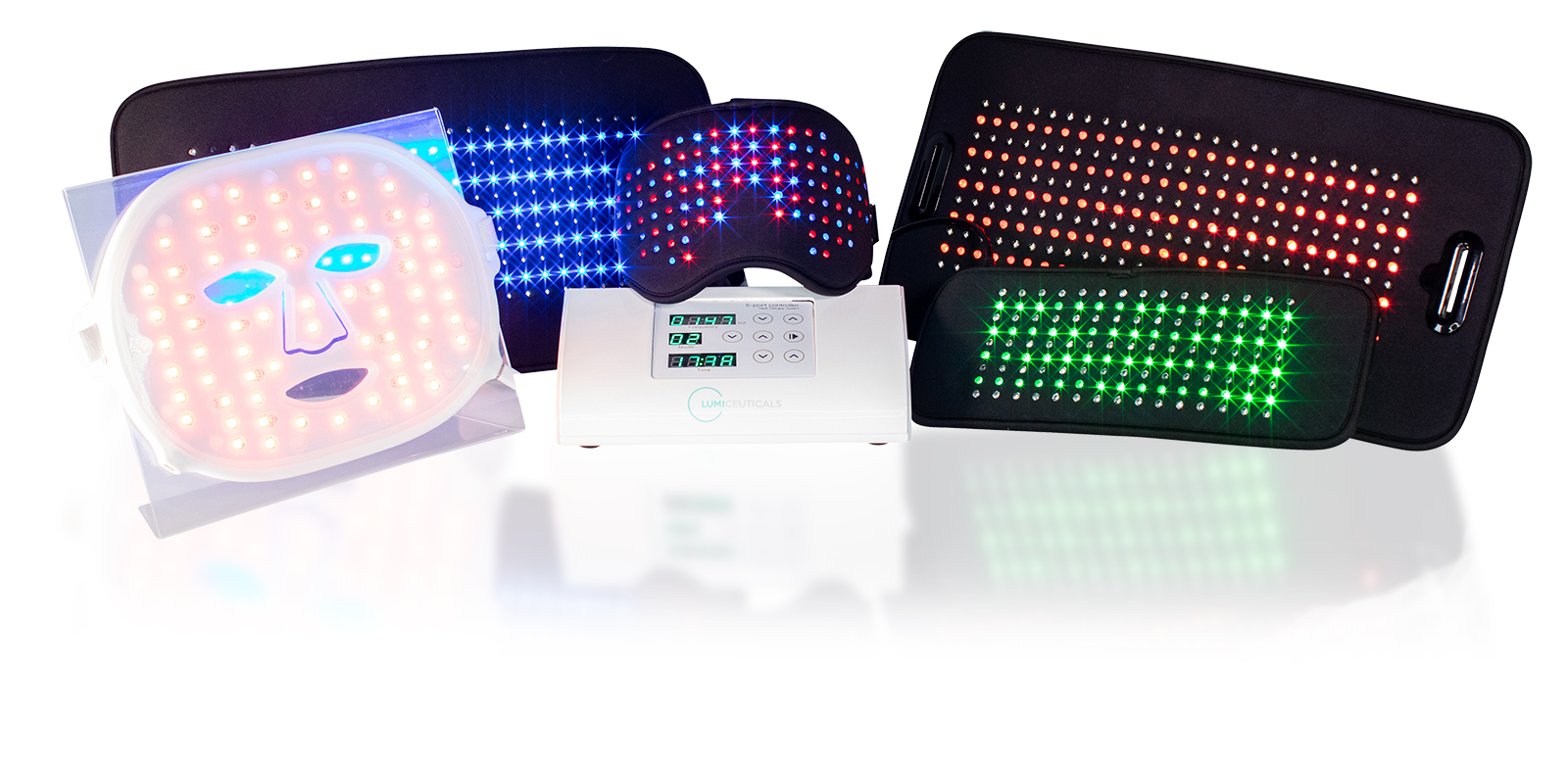 LumiVibe Go2/Go3/Go4
The LumiVibe Go systems are perfect for convenient, deep delivery sessions to a specific area and as an economical, portable system for home or travel. Connect a portable relaxation, restoration eye mask or portable blue/infrared buster pad to the controller for even more powerful holistic results on the go.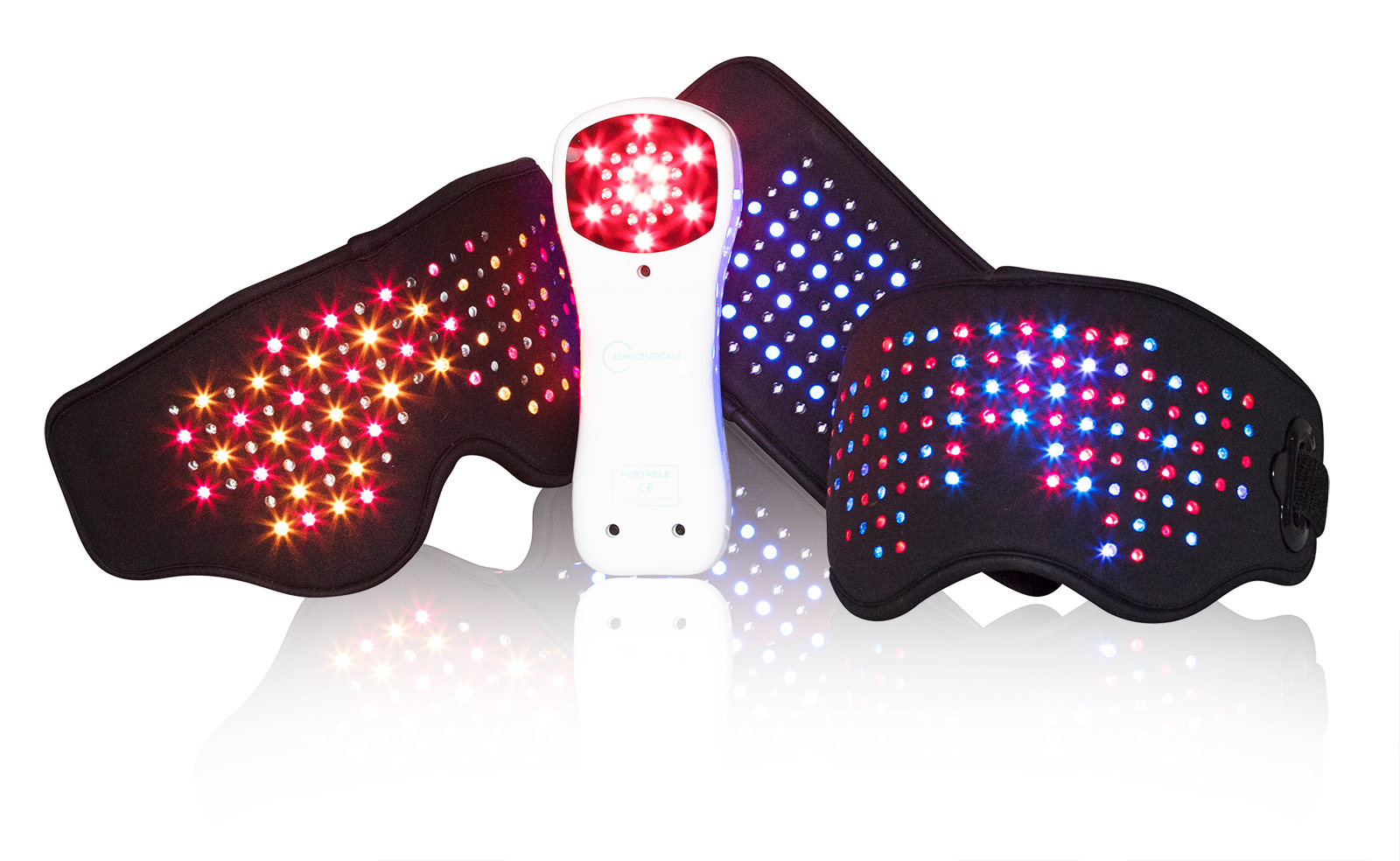 LumiVibe Flex3
The LumiVibe Flex3 is a compact, economical, starter system that delivers FDA cleared pain relief and circulation enhancement with our large, flexible body pad while helping the nervous system to shift from stress to rest, digest and heal with our relaxation eye mask. Flexibly enhance your sessions by adding a 3rd pad that best fits your needs.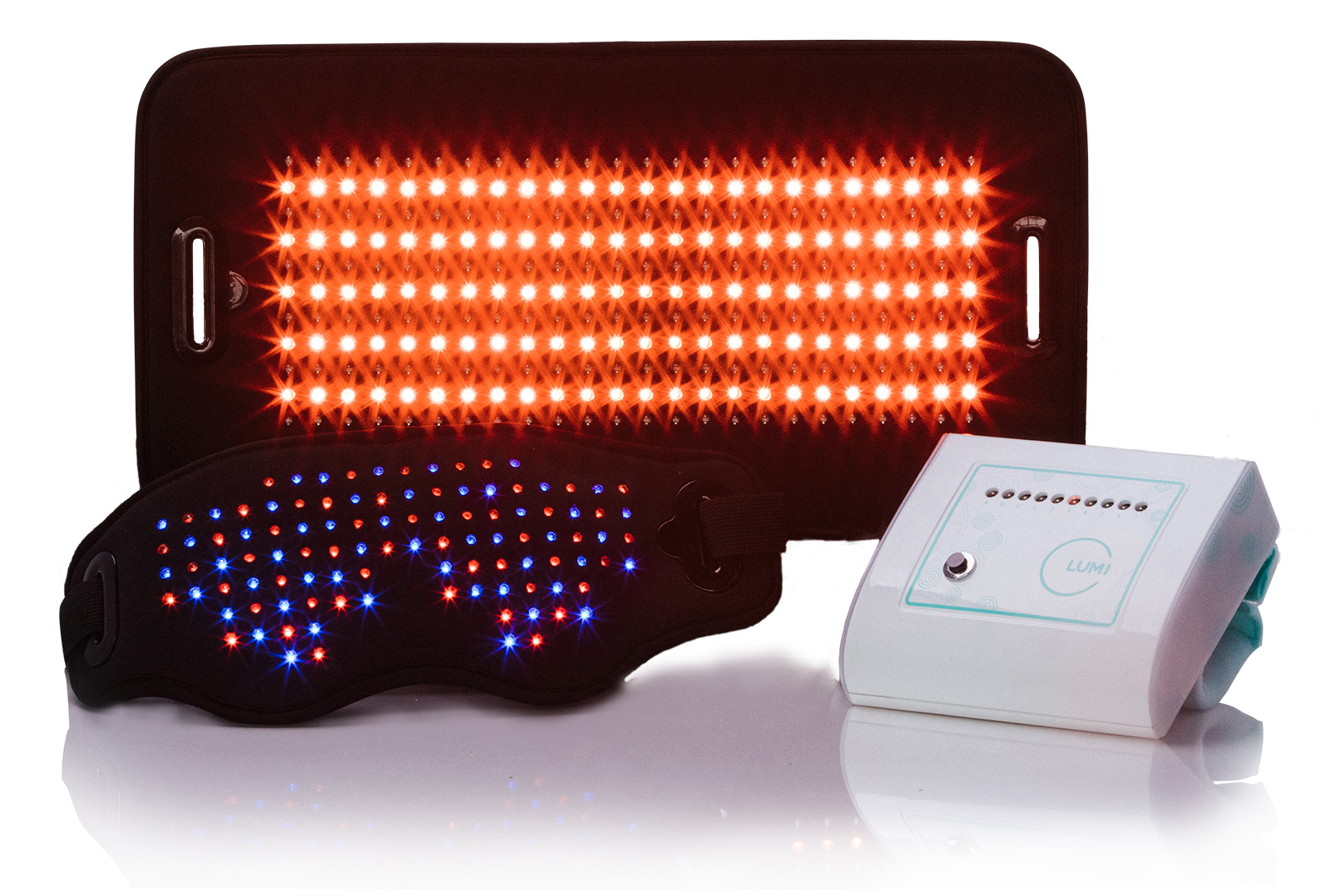 LumiVibe Grow6
The LumiVibe Grow6 is a smart choice for a versatile, economical, expandable harmonic light therapy package that delivers FDA cleared pain relief, circulation enhancement, and deep relaxation. This system starts with 3 pads, 10 setting modes and 25 frequencies but can grow to as many as 6 pads and 99 modes and 9999 possible frequencies with a future upgrade.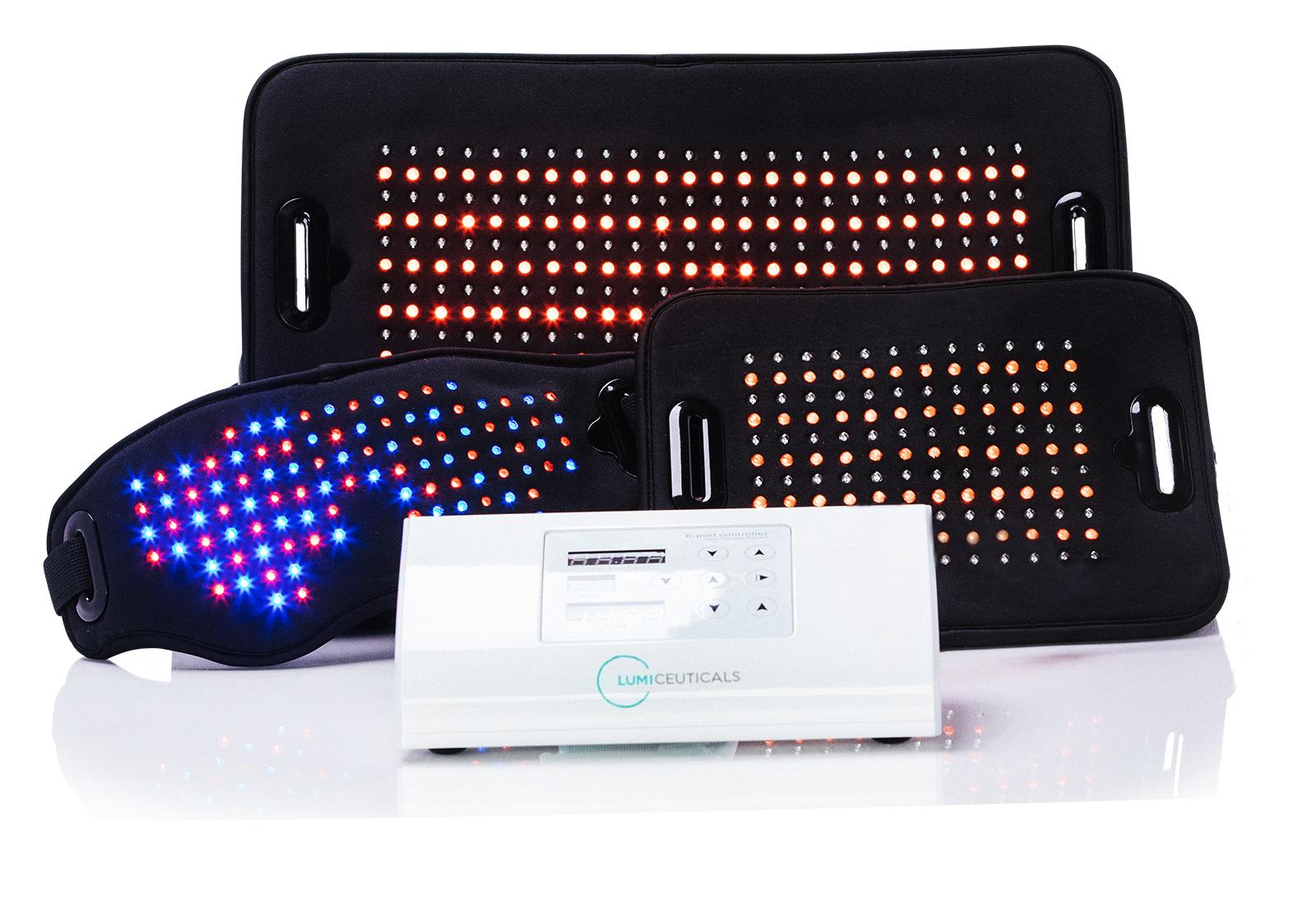 LumiVibe Pro6
The LumiVibe Pro6 is our most popular system. In addition to delivering FDA cleared pain relief, circulation enhancement and meditative relaxation with our most popular pad sizes, the Pro6 offers the exclusive advantage of a customizable frequency environment for professional results for the home or office and comes with a Free Accessory Value of up to $700.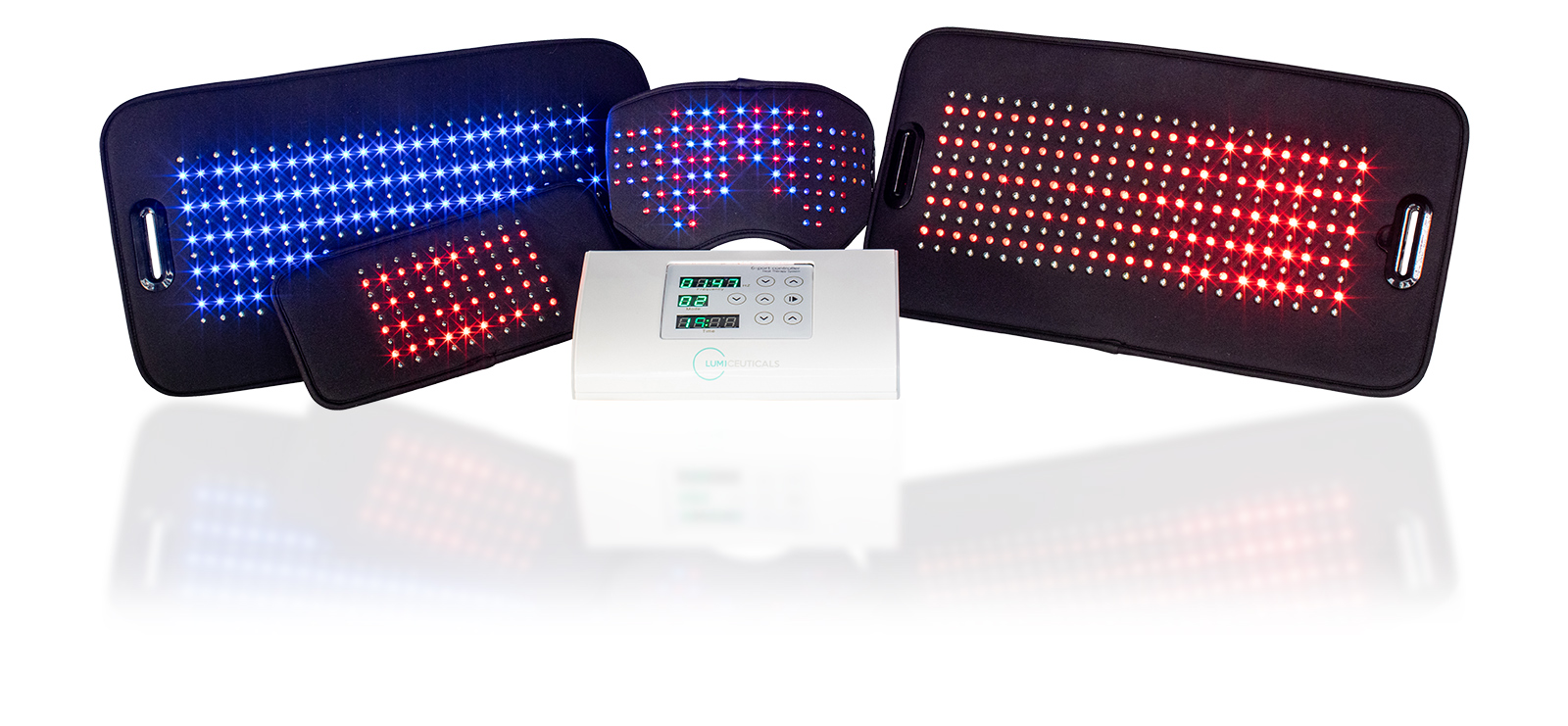 LumiVibe Pro10
The LumiVibe Pro10 is our most comprehensive harmonic light system and the best value for professionals and home users looking to take their harmonic light experience to the highest level. In addition to the exclusive custom frequencies and personalized programming capabilities, the LumiVibe Pro10 comes with a free accessory value of up to $1400.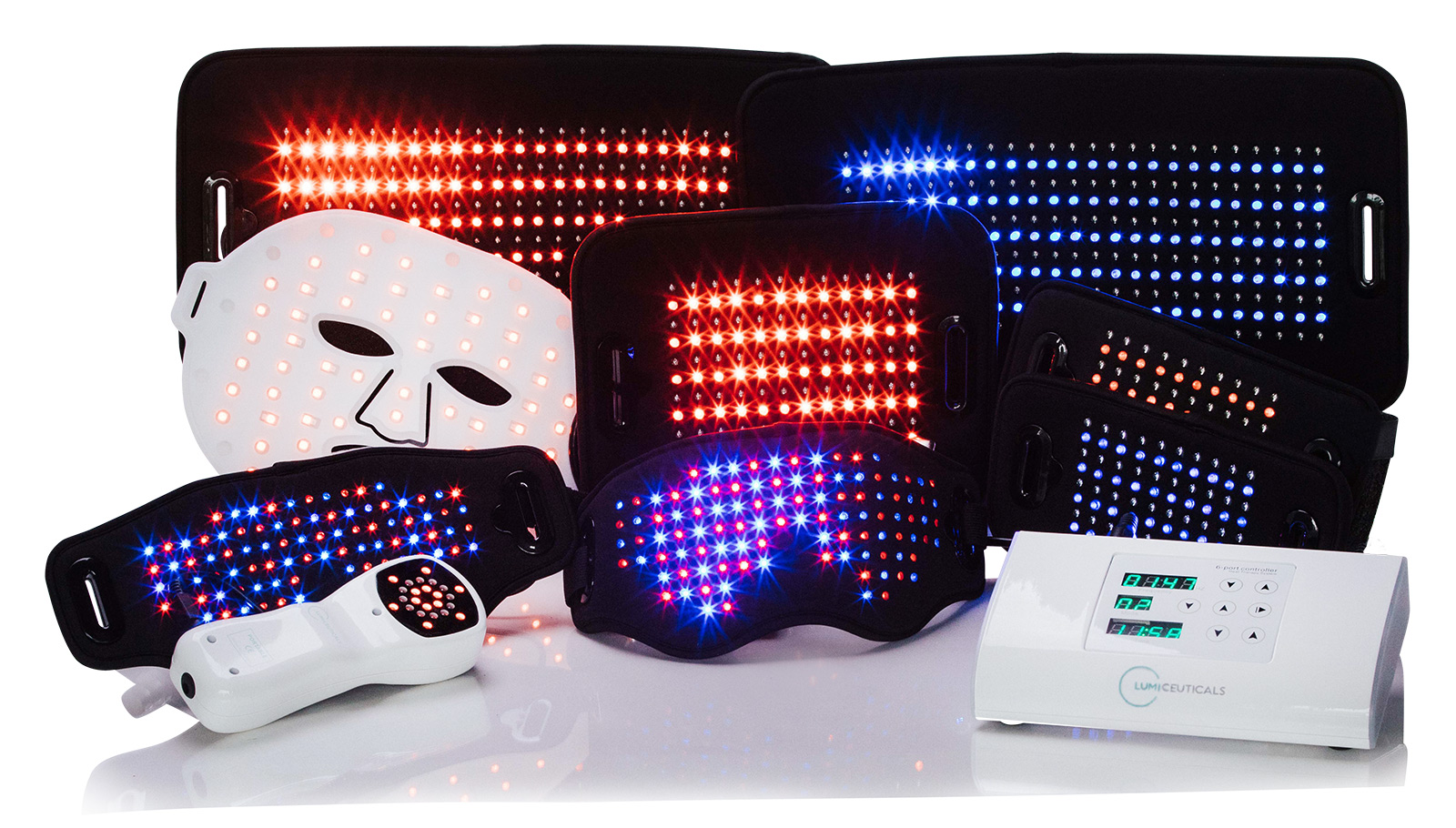 LumiPure Chakra Wand
Shine the pure light of red, orange, yellow, green, turquoise, blue, indigo and violet directly on the skin or on the subtle energy field.  Each head pulses its pure visible light at 432hz and magnetically attaches to the cord-free wand.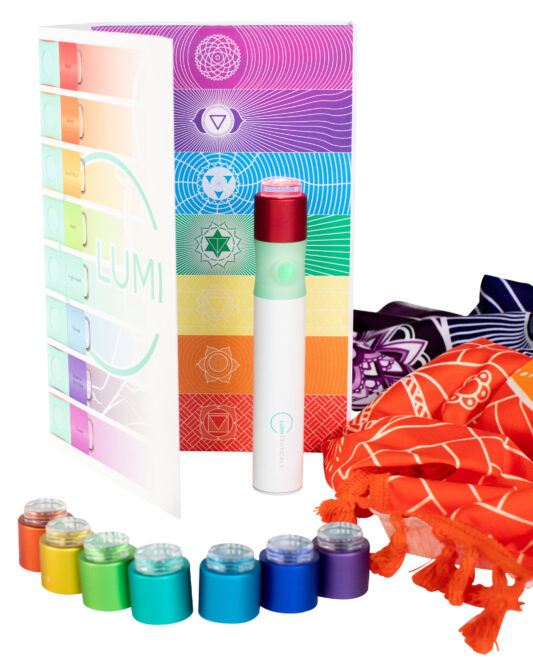 Individual Products
When you purchase a system or build a custom collection that contains at least one pad with a controller you receive a $100 discount and a free two year warranty extension at checkout.  Purchasing a system or custom collection that totals $6900 or more gives you an additional $700 discount at checkout.  Purchasing a system or custom collection over $9200 gives you another $700 discount at checkout for our best value of $1699 in savings.